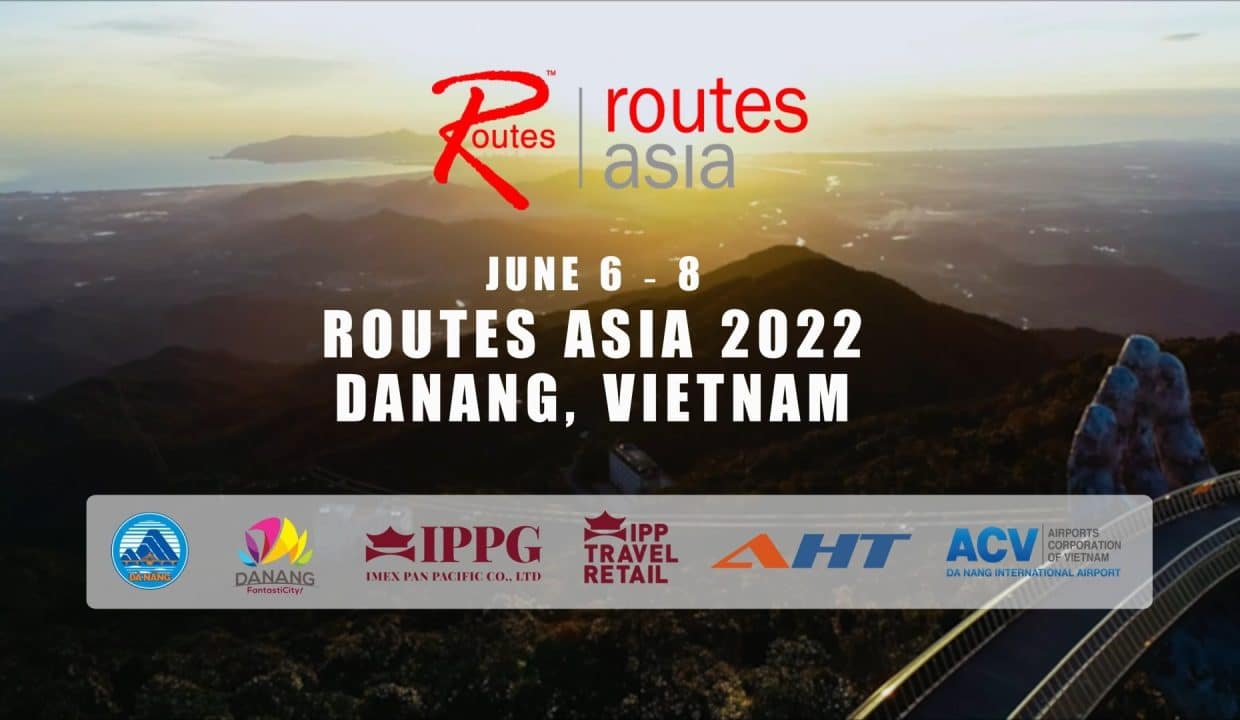 Golden opportunity to raise Da Nang's position in international arena from Routes Asia 2022
Routes Asia 2022 is considered to be a large-scale international event in Da Nang after a long hiatus due to COVID-19. The international event will open up a big opportunity for Da Nang to promote its image of a dynamic and hospitable tourist city to international friends, thereby raising its position in the international arena.
Mr. Tran Phuoc Son, Da Nang People's Committee Vice Chairman cum Head of the event's organising board, remarked the upcoming forum is the only route development event dedicated to the region, and plays an important role in resuming air services around the world.
He added Da Nang has great potential for becoming an important part of the global production and supply chain, and an economic, financial, aviation and tourism hub in the region and world in the coming time.
By hosting the forthcoming event, Da Nang marks an important milestone for driving the recovery of its aviation and tourism industries, as well as continues to rise to fame as an Asia's leading festival and event destination.
In an effort to ensure the success of the upcoming event, the city is on track to complete the final preparatory works. Particularly, top priority have been given to preparing for working programmes between city leaders and investors, upgrading infrastructure at the Da Nang Exhibition and Convention Centre, handling customs procedures, arranging the reception area for participating delegates, and providing free rapid antigen tests for COVID-19 for international delegates.
In addition, communications work for the event, plus the advertisement of Da Nang's images to international delegates, are being implemented synchronously on downtown streets, at event organisation areas and Da Nang International Airport, and on the Routes Asia 2022 website and international media channels.
Besides, the host has already developed plans to ensure security, safety, health, and food safety and hygiene during the forum, as well as deployed many traffic arrangement options at venues where main events, and support activities, will be held within the framework of the event.
Moreover, Da Nang has been making video clips introducing its popular tourist attractions, developing tours for international invited guests, and preparing for souvenirs for invited guests.
The local tourism industry will deploy some activities and programmes to promote the city's tourism images to international friends. Included will be a set of tourism publications and souvenir gifts, a pavilion to introduce Da Nang tourism and aviation sectors at the forum's Asian aviation tourism exhibition, a photo exhibition featuring the beauty of Da Nang, and a parade of eye-catching flower-decorated boats.
Other departments and agencies are busy preparing for cultural and arts events, the display of OCOP (One Commune- One Product) products, and investment connection and promotion programmes.
The city hopes that the Routes Asia 2022 will open up cooperation opportunities with aviation and tourism businesses worldwide in a bid to restore and expand network of international routes to Da Nang, and attract more investment into the city in the fields of aviation, high-tech development and logistics.
Various activities to be organised at Routes Asia

Co-organised by the Informa Routes Company, the Da Nang People's Committee and the Duy Anh Trading Joint Stock Company (IPP Travel Retail), the 16th edition of Routes Asia will take place in Da Nang from June 4 – 9.

A host of fascinating activities will be held within the framework of the event. Main events will include a 'Da Nang – Asia's potential destination' forum, the opening ceremony of Routes Asia, a 'Vietnam Case Study' seminar, a ceremony to hand over the title of the host of Routes Asia 2023, an Asia's tourism and aviation exhibition, and face-to-face meetings among delegates.

Additionally, there will be a talk show with key aviation leaders, a talk show on tourism recovery – future tourism trends, a talk show about recovery strategy for airports and airlines, and a talk show on the new aviation trends in Asia Pacific.

A number of side activities will be arranged during the event, such as a famtrip for about representatives from the Haps Aviation to conduct their survey activities into the city's aviation and tourism infrastructure facilities, a photo exhibition featuring the beauty of Da Nang, an exhibition about the city's typical products, a parade of eye-catching flower-decorated boats, and street music programmes.
Reporting by THU HA – Translating by M.DUNG