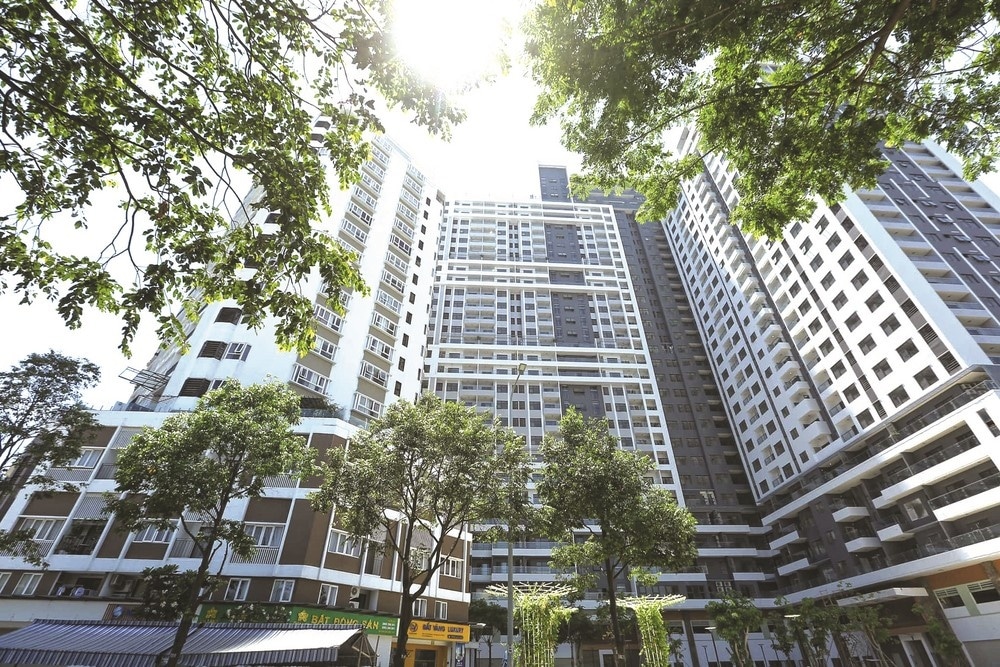 The Actual Situation Of Apartments For Sale In Da Nang
Are you looking for an Apartments for sale in Da Nang?  Then let calm down and get to know the situation first in this article.
The market of apartments for sale in Da Nang has been gloomy in recent years due to the impact of the epidemic Covid-19, which is a source of concern for investors. Apartment owners have to wait until the price gets better for sale, or rent the apartment to limit the risk of devaluation due to market influence.
The actual situation of apartments for sale in Da Nang
Since 2019, the Da Nang real estate market, in general, and the market for Da Nang apartments for sale in particular, has shown signs of calm. In addition to the main reason due to Covid's influence, the Da Nang city government has tighter market policies. Da Nang's economic growth rate has been steadily improving in recent years.
The city's economy has slowed in the last one or two years as a result of the epidemic's impact. There are many apartment real estate projects, however, they are still being carried out and promoted without trading well. However, social housing projects that sell apartments to low-income people is the one that gets good attention.
2021 is also the year that raises many issues with illegal apartment for sale sales in Da Nang, specifically the Asiana apartment project, which is not yet licensed to do business according to city regulations, but a lot of brokerage companies introduced and sold the properties. This created a stressful situation for apartment buyers.
Da Nang is expected to have 1,300 more apartments with prices starting at 100 million per square meter by 2022. There are four new projects and three ongoing projects that will be deployed in the next phase. New apartment projects for sale are concentrated in the Lien Chieu district rather than the Hai Chau district as before.
The Lien Chieu district is getting more dynamic with 86 percent of new projects. Some apartment projects for sale in Son Tra and Thanh Khe have been selling prices ranging from $20 million to $80 million per square meter. When the epidemic situation improves, the city anticipates that apartment projects will be quickly sold and recovered for investors.
In the coming time, along with the development of projects of apartments for sale in Da Nang, the real estate market in Da Nang will hopefully be vibrant again.
What issues should be considered in apartments for sale in Da Nang?
Many issues must be carefully considered before buying or selling apartments in Da Nang, such as legality, use-value, policy, location, and consulting services.
Examine the legality of the project of the apartments for sale.
To avoid legal snares, ensure that the Da Nang apartment project in which you are conducting the transaction has sufficient legal documents to proceed with the purchase or sale. In many cases, buyers purchase apartments illegally and suffer as a result of unjust money loss. To obtain the most accurate information, contact the state government agency in charge of determining the legality of apartment for sale projects.
How long is the legal using time of apartments for sale?
Currently, apartment projects all have regulations on the term of use, but buyers can no longer fully own them as before. You must be aware of this information. The apartment you purchase may only have a 50-year using period. You will misjudge the true value of the apartment due to a lack of information on the subject. As a result, you should double-check this information before making a purchase.
What is the apartment purchase support policy, and does it guarantee long-term benefits to buyers?
Not all apartment buyers can afford to pay fully at a time. Many people will also need to borrow money from a bank in order to secure their reserves as soon as possible. If you want to buy an apartment and need to borrow money from someone else, you should think about the project developer's payment policy and payment support.
The apartment's location
If you are looking for apartments for sale in Da Nang, you must consider the project's location. Is it appropriate and convenient for your personal living and working circumstances? Even if you purchase a satisfactory apartment, consider if you must spend a significant amount of time commuting to work, going to the market, or transporting your children to school.
Many people will not choose some cheap apartments that are far from the center because it is inconvenient to travel. Of course, apartments for sale in convenient locations will not be cheap. However, you must take into account all relevant factors. When deciding whether to buy or sell an apartment, the price is not the most important factor.
Should you use a brokerage service for apartments for sale?
Many people are concerned about the brokerage service for buying and selling apartments in Da Nang because they believe it is untrustworthy, which can cause them to lose more money when trading. However, those are simply unreliable service units. When conducting trades, the broker is the place to go for better market information; they save you time and effort in searching. It is critical that you locate an industry-recognized brokerage service unit.
Where is the reliable apartment for sale service in Da Nang?
When you looking for Da Nang apartment for rent, you should be sure about the trusted partner who can assist you to finish the work. In recent years, Vietforent has established itself as a reputable Da Nang apartment brokerage service brand. Despite the market's difficult signals, Vietforent has remained firm and affirmed its brand in the hearts of its customers and partners over the years.
There are numerous factors that contribute to Vietforent's transformation from a young brand to an appealing brand for many customers and investors. The brand's reputation and prestige have been confirmed by exceptional sales growth. As a young brand, it is well-liked and recognized by a large number of customers and partners. If you're looking for a reputable service agent to help you buy and sell apartments in Da Nang, look no further than Vietforent.
VIETFORENT

Fanpage: Vietforent.com

Email: Vietforent@gmail.com

Phone: 0905.320.161
Check out: Apartment for sale in Da Nang – Hoi An