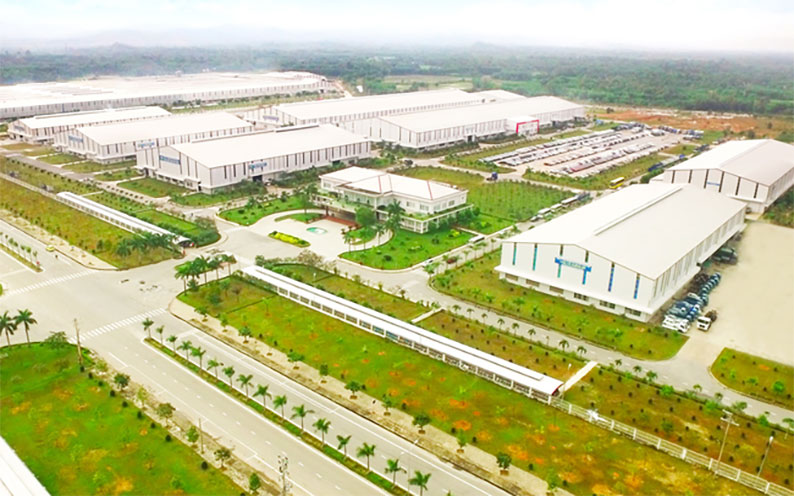 Land For Rent In Da Nang. Why Should We Find A Proper Agency?
Land for rent in Da Nang is a real estate product that still has a small market share in the city's overall real estate market. However, this does not imply that the number of rental plots is limited. The variety of land for rent in Da Nang in terms of quantity, area, cost, and land location can leave you perplexed as to how to select the best one. You should now look for a reputable Da Nang real estate agent to help you find the best rental land for your needs.
1. Experience in finding land for rent in Da Nang?
In general, you will want to find land for rent in Da Nang, how to meet your needs, be cheap and located in your most convenient operating area.
Choose an area that is suitable for your land use requirements
The first factor to consider is the requirement for land use. The majority of tenants want to use the land for rent in Da Nang for factories, warehouses, or commercial properties with a large land area. One reason for this in the old business units is that their old warehouses and factories have been recovered by the old owners, so they now need to find new premises. Second, in order to expand their business, they want to rent more land on which to build factories. Third, there is a demand for tenants to rent land when they want to start or invest in a business.
So, first, select the vacant land that is appropriate for the tenant's needs. You must base your decision on the intended use of the land. Renting a warehouse or factory necessitates the acquisition of land in a quiet location so as not to disrupt the lives of the surrounding residents. Warehouses and factories must also be close to the production and processing areas, as well as the locations where raw materials must be used. If you want to open a business, you should choose a densely populated area where there are a lot of people walking. Of course, rental prices will be higher in areas with favorable locations and densely populated areas than in remote areas with fewer commuters.
Discover the cost of common land for rent in Da Nang
Land for rent in Da Nang can range from a few tens of square meters to a few hundred square meters. The average rental price for Da Nang land for rent with an area of 300m2 is 40 million per month. Premises with a smaller area cost between $10-17 and $22 million, depending on the size.
However, if the same area of 300m2 but the land is located in an area with a favorable business location, its rental value may be slightly higher, perhaps 50 million per month. Renting land plots with an area of up to 3000-10,000m2 ranges from 100-200 million per month. You can select pieces with appropriate use area based on your budget and usage needs.
Should you look for a property to rent in Da Nang through a real estate agent?
In comparison to obtaining information on your own, Da Nang land brokers already have information on rental land products. Asking land brokers will save you a lot of time and effort in your search for information. Not to mention that even if you conduct your own research, there is no guarantee that you will have a good relationship with the landowner. Finding out land prices and information in Da Nang is much more difficult if you are not a local.
As a result, land brokers not only save you time and effort in your search. They will also assist you in negotiating prices and agreeing on rental terms that better meet your land use requirements.
Should you invest in building on Da Nang land for rent?
Most owners of Da Nang land for rent will prefer to keep the land vacant rather than allowing tenants to invest and build on it. Alternatively, the tenant may invest, but the investment is simple, easy to recover, and less contentious when the landowner wishes to recoup the rental space. You must negotiate with the land lessor to determine whether or not to invest in construction and how much to invest in construction. Of course, if you hire a real estate agent, they will be of great assistance to you in this regard.
Why does Vietforent become a reputable Da Nang land rental agency?
There are numerous reasons why you should go with Vietforent if you want to learn more about land for rent in Da Nang.
Vietforent is a local real estate broker who is familiar with the situation of Da Nang land for rent.
Professionalism, dedication, and thoughtfulness in the workplace should win the support of many customers both near and far.
Vietforent has a network of close relationships with land owners, Da Nang landlords for rent, and local apartment owners.
Vietforent stands out among many other well-known real estate units as a young and dynamic real estate brand. Vietforent is a young but rapidly growing brand that is led by transaction activities ranging from large-scale projects to small real estate transactions. as well as impressive As a brand that is consolidating its position as a result of its professional, dedicated, and thoughtful working style.
VIETFORENT
Fanpage: Vietforent.com
Email: Vietforent@gmail.com
Phone: 0905.320.161
💢 Check out: Land for rent in Da Nang – Hoi An
Tags: land for rent in Da Nang, land for rent Hoi An, land leasing Da Nang, rent land in Danang