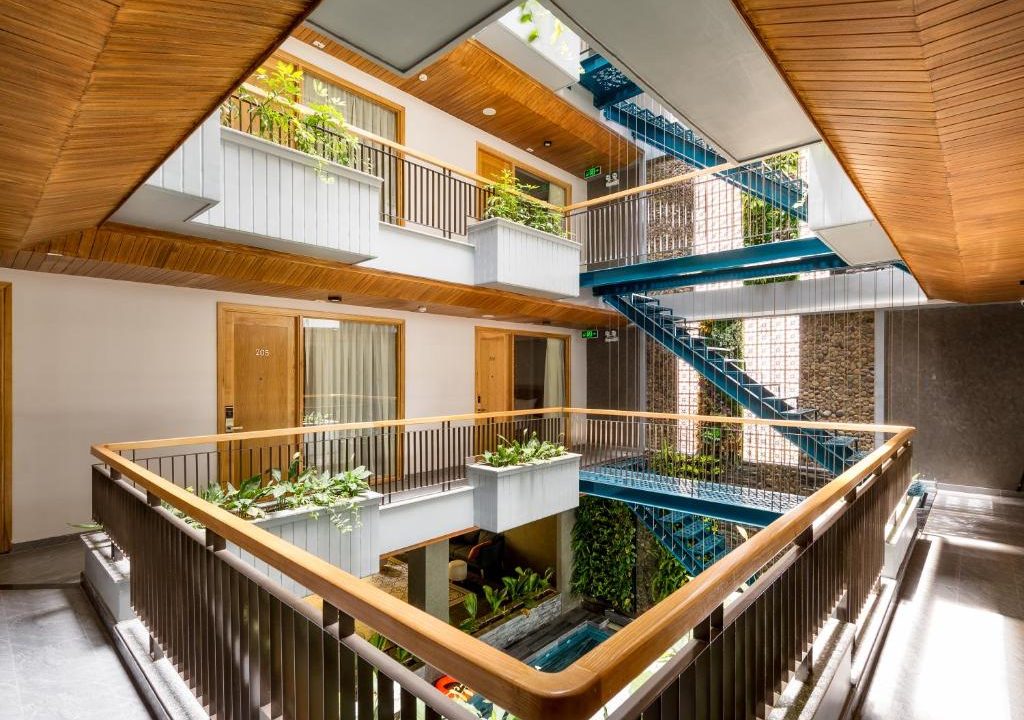 [TIPS] Choosing an apartment for rent in Danang: Criteria and Notes
Choosing a good apartment for rent can be difficult for many people. With the development of many apartment projects currently underway, the aforementioned problem becomes even more difficult. Understanding those concerns, in this article, we will show you the important criteria and notes to keep in mind when looking for an apartment to rent in Da Nang.
Why should you look into apartments for rent in Danang before making a move?
The first step in selecting a suitable apartment is to conduct thorough research on the apartment. This will assist you in avoiding unwelcome risks such as additional costs, deposits, both parties' interests, and so on.
Furthermore, learning about the apartments will assist you in accurately assessing the condition of the apartment, its location, and the existing facilities here. And don't forget to learn more about the surrounding environment so you can determine which location is truly ideal for you. Above all, carefully researching serviced apartments for rent will provide you with options that are compatible with your financial situation.
Criteria for selecting an apartment for rent in Danang
There is no denying the allure of apartments, especially in densely populated cities like Da Nang. With many appealing policies from investors, this is regarded as a wise, stable, and long-term choice. However, in order to avoid unnecessary risks, you should also consider the following criteria for selecting apartments for rent:
Location – the key criteria
Location is regarded as a key factor influencing the value of the real estate, particularly apartment projects. As a result, a project in a good location will ensure travel convenience by flexibly connecting locations and central cities as well as synchronously developed transportation systems throughout the area;…
When looking for an apartment to rent in Da Nang, make sure the location meets your basic requirements. Specifically, the apartment should be close to major thoroughfares, markets, and transportation hubs for school, work, and other activities. Don't ignore the above extremely important factor if you don't want to waste a lot of time moving.
The type of room
We will have appropriate options based on each individual's needs. If you live alone, one-bedroom apartments for rent in Da Nang are an option. On the other hand, if the family has small children, a 2-bedroom apartment for rent in Da Nang is unquestionably the best option.
Apart from city view apartments, the Da Nang apartment project also has sea view apartments. As a result, this location offers a variety of rooms, ranging from luxury apartments for rent in Da Nang to studio apartments for rent in Da Nang and even cheap apartments for rent in Da Nang. As a result, you can quickly find a place to live that meets your needs and interests right in this potential land.
Convenient in the apartment for rent
When deciding to rent an apartment in Da Nang, you should also consider the apartment's internal and external utilities. Please select projects that fully address the needs of shopping, entertainment, education, health, and so on. Furthermore, you must consider the tree system, children's play area, parking cellar, security system, and so on to ensure that everything is suitable and comfortable.
Price of the apartment
When looking for an apartment for rent, one of the most important factors to consider is your budget. Ideally, you should consult with and choose apartments with prices that are appropriate for your financial situation. This will relieve debt pressure while also allowing you to invest more wisely in your home in the future.
A few other things to consider when choosing a serviced apartment for rent in Danang
Those planning to rent an apartment should keep the following points in mind:
Host
Da Nang's apartment market, like other types of real estate, has triggers and intermediaries. As a result, you should carefully consult and work with the owner of that apartment to avoid paying a higher price as well as wasting time making records and paperwork. To verify the above, request the landlord to show you the title.
You can confirm your landlord's identity by requesting the necessary documents.
Policy on deposits and payments
When signing an apartment rental contract, pay close attention to the payment and deposit terms. As a result, to protect both parties' interests, ensure that the contract contains information about the parties involved in the transaction; deposit object information; the parties' rights and obligations; deposit time, and payment method.
Expenses incurred
This issue is prone to escalation because Da Nang apartment projects incur additional costs once operational. As a result, you should state unequivocally who will bear the aforementioned expenses; and how much the specific amount you must pay if there is an additional management fee.
Reasons to use Vietforent to find the perfect apartment
As can be seen, selecting a home for yourself is never an easy task. And if you don't have any experience with this new type of apartment, you'll have a lot of trouble. Recognizing your concern, Vietforent is always ready to assist you in finding the best apartment for you.
Vietforent is confident in its ability to provide you with a long-term apartment for rent in Danang.
With 5 years of experience in real estate rental and sale in Da Nang and Hoi An, we are proud to have built a reputation by successfully collaborating with many partners and customers. We offer a wide range of real estate products in addition to apartments for rent in Danang, such as houses, offices, villas, and so on.
We have a team of enthusiastic, professional employees who are always ready to help you. The Vietforent team is extremely focused on understanding your needs. As a result, we always put ourselves in the shoes of our customers in order to deliver the highest quality projects. When you come to us, you will have many choices from prestigious apartments such as:
Fhome Apartment
Azura Apartment
Hiyori Apartment
Monarchy Apartment
Son Tra Ocean View Apartment
Muong Thanh Apartment
Indochina Apartment
With the information provided above, you should have a better understanding of the important points to consider when looking for an apartment for rent in Danang. If you are unsure about which project is best for you, please contact Vietforent right away for the most detailed advice and support.
VIETFORENT
Fanpage: Vietforent.com
Email: Vietforent@gmail.com
Phone: 0905.320.161
Check out: Apartment for rent in Da Nang – Hoi An
Apartment for rent, Apartment for rent in Danang, Apartment for rent in Hoian, Rent an apartment in Danang, Apartment for rent in Son Tra, Apartment for rent in My An, Apartment for rent in Hai Chau